Monsters on Main
---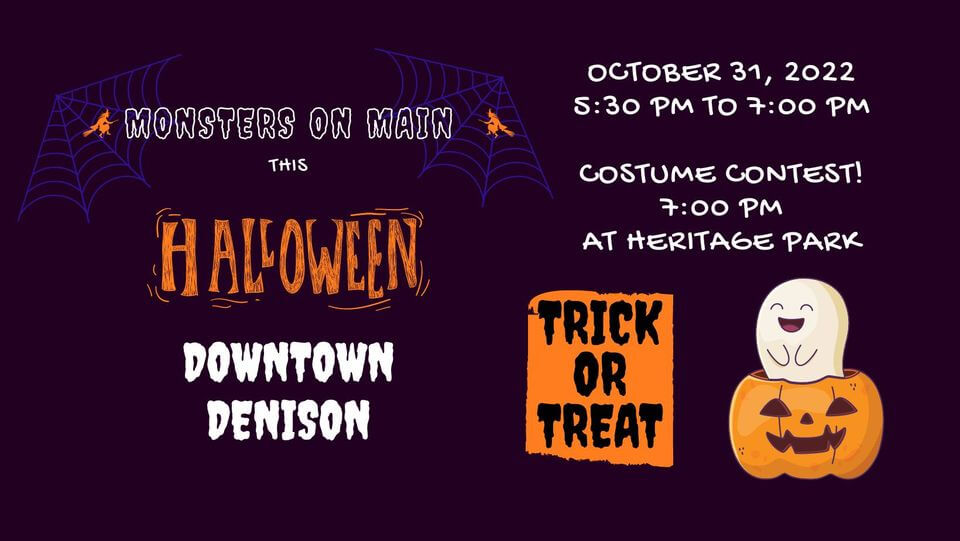 Oct 31, 2022
5:30 pm - 8:00 pm
Denison Main Street
324 W Main St | Denison TX, 75020
May this Halloween get you more treats!
FREE
Join us in Downtown Denison for a night filled with costume fun and lots of candy. Our Downtown Businesses are coming together to make this Halloween oh so special!
Start picking our your costumes now because it will be upon us before you know it! Have a fa-BOO-lous Halloween!