Doc Holliday: Saints and Sinners Festival 2023
---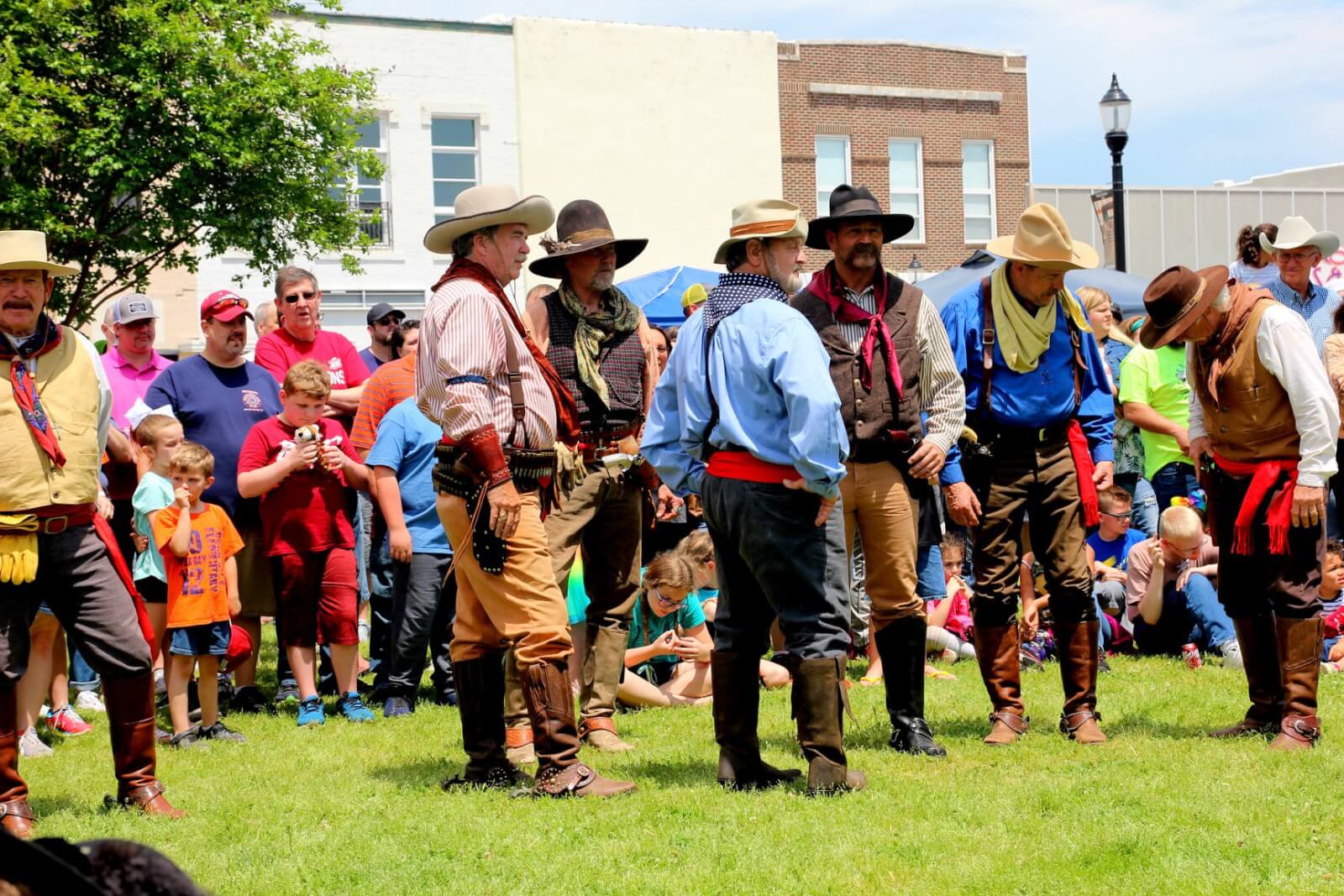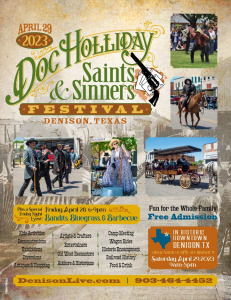 Apr 29, 2023
Downtown Denison
324 W Main St, Denison TX
Doc Holliday: Saints and Sinners Festival had an office in Downtown Denison! Celebrate the boomtown of Denison in the 1870-80's with authentic old west reenactors from the past. Events will include authors, historians, wild west photo ops, wagon rides, kids activities, petting zoo, antiques fair, gunfights, Hootin' Hollerin' Beard & Mustache Contest sponsored by Texoma Barbers, a costume contest, food & lively music and more. Don't miss out on the fun of days gone by!
You can visit the 700 Block of Main St for an Old West Encampment with blacksmithing, horse shoe throwing, saloon girls, Native American beadwork, chuckwagon cooking, live music and more.
The Denison Arts Council hosts an old west Artisan Village with crafts, poetry readings, artists, and more! You can find them in the SNAP center at 531 W Chestnut St.
Mark you calendars for the last Saturday in April for the Doc Holliday: Saints and Sinners Festival and follow Denison Live for more details and updates!
You can also check out the Bandits, Bluegrass, and BBQ event on Friday night prior to the event for a weekend full of fun! Bandits, Bluegrass, and BBQ features live bluegrass bands, old west reenactors, tasty barbeque, and benefits the Denison Boys and Girls Club.