Boo in the Park @ Eisenhower State Park
---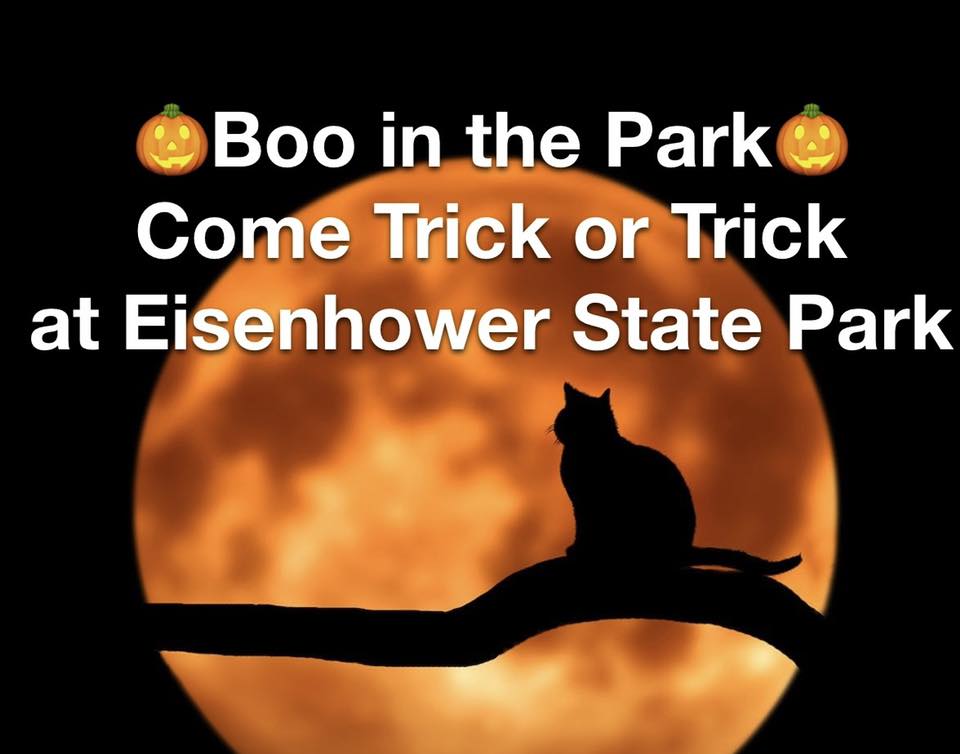 Oct 28, 2022
5:00 pm - 8:00 pm
Eisenhower State Park
50 Park Rd 20, Denison, TX 75020
Come trick or treat with us at Eisenhower State Park! 50 decorated campsites to trick or treat at in the park. We will have a pumpkin carving contest (bring in your pre carved pumpkins) the day of the event for judging and prizes! We have arts & craft activities and more.
Entry fees apply ($5/person 13 yo and older).
All fees will be FREE for each vehicle and it's occupants with a kid dressed in a costume.