Learn more about the Eisenhower Birthplace State Historic Site with the original 1870's home where Dwight D. Eisenhower was born on October 14, 1890.
Only two American presidents were born in Texas, and the first was Dwight David "Ike" Eisenhower.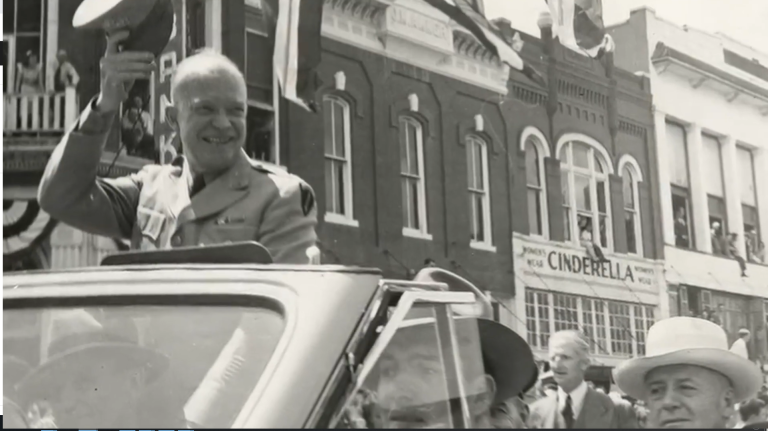 U.S. Army Gen. Eisenhower's role in winning World War II prompted Denison's citizens to make the hero's birthplace a memorial. Eisenhower's first visit back to his birthplace was in 1946, as a war hero. Encouraged by friends to seek our nation's highest office, Eisenhower hit the campaign trail and returned to Denison in 1952. In 1953, Eisenhower became the 34th President of the United States, increasing the historical importance of the little wood-frame house at the corner of Lamar and Day streets.
You can visit the State Historic site Tuesday through Sunday and see the family house where Ike was born and where he returned for his "Big Texas Breakfast", the little red store, and the visitors center and gift shop.
Visit their channels below!
http://www.visiteisenhowerbirthplace.com/
https://www.facebook.com/EisenhowerBirthplaceStateHistoricSite
https://www.instagram.com/eisenhowerbirthplace/