It's pumpkin spice season y'all! Even if pumpkin spice isn't your thing, check out the different flavors of fall you can find in Denison!
2. Pumpkin Spice Lattes at CJ's Coffee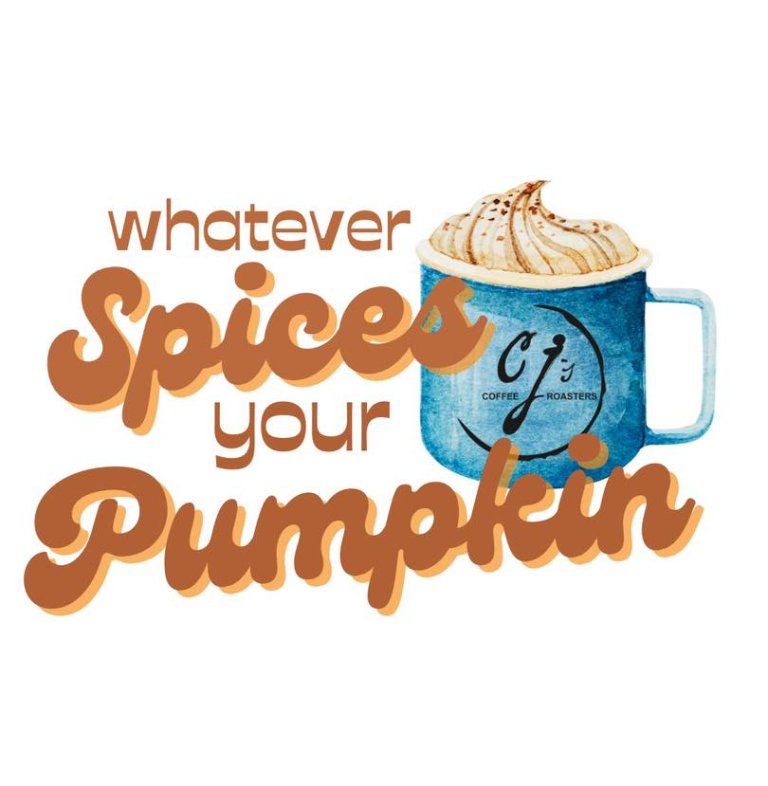 Grab yourself a Pumpkin Spice Latte at CJ's Coffee! They have two locations in Denison so you might need to try one at both locations, just to be safe…
You can get PSL's at CJ's ALL YEAR LONG! They also offer fall drinks like the Salted Caramel, Sweater Weather, Campfire Crackle, The Hobby Lobby and the CJ's Fall Special!
If you stop by their location at Gateway Village, you can also order a pumpkin waffle from Lettuce Indulge!
514 W Main St, Denison, TX
OR 5101 Gateway Blvd Suite 111A, Denison TX
3. Pumpkin Snacks at The Frosted Shoppe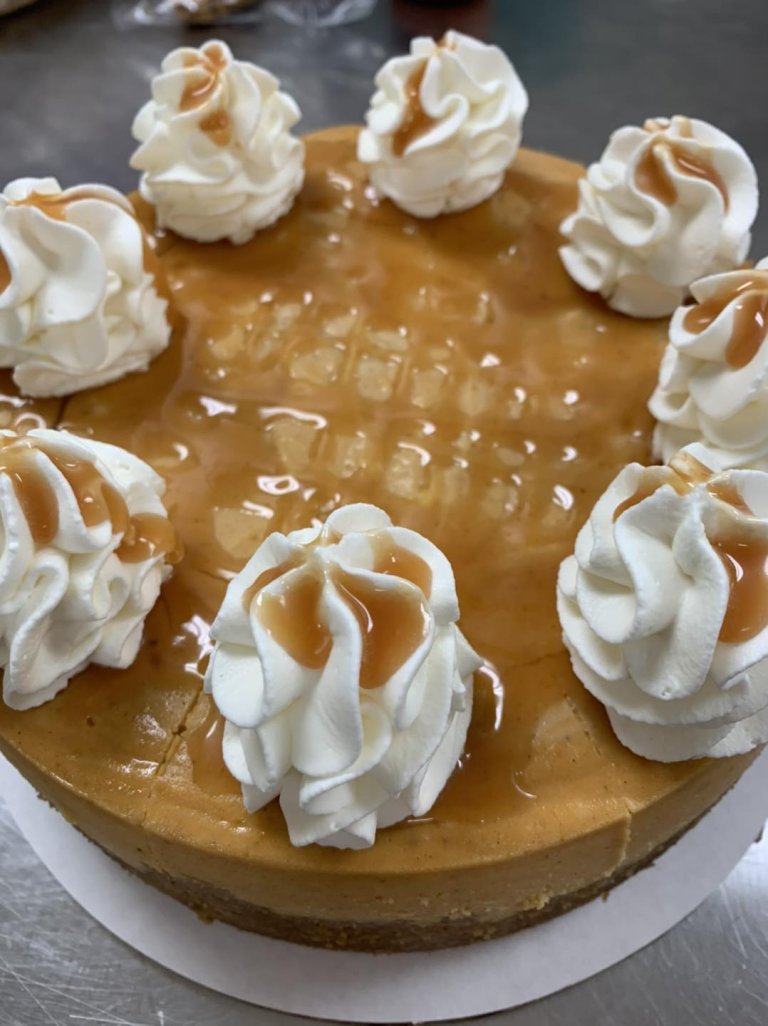 Grab yourself a sweet option from The Frosted Shoppe! Calling all pumpkin lovers… pumpkin cheesecake and pumpkin bread!! You can also grab yourself a cookie or cake pop while you're there in case you didn't get enough sugar yet.
1226 S Austin Ave, Denison, TX
4. Fall Treats at Pop Around the Corner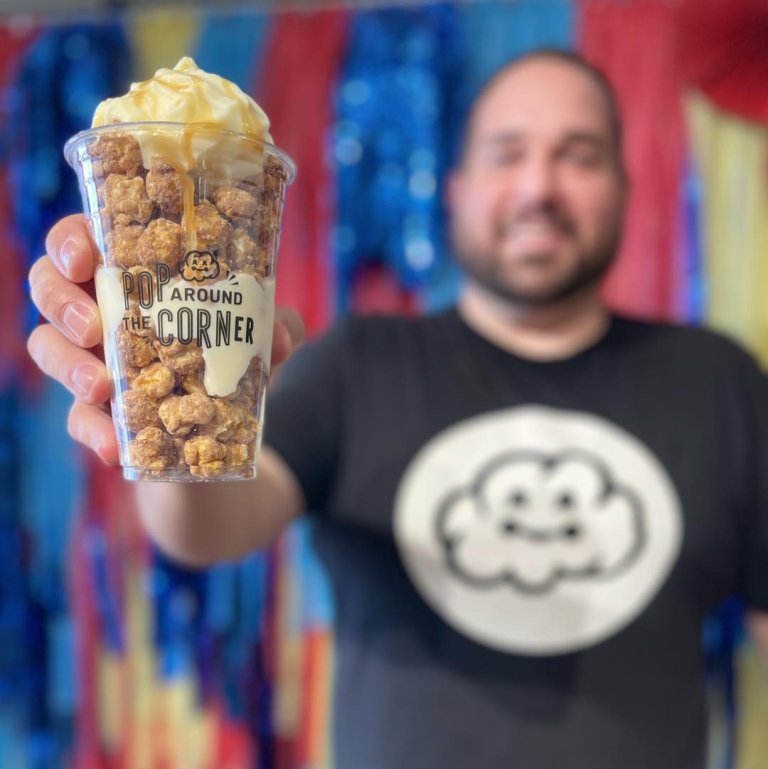 Have you tried pop cream yet? Choose your flavor of popcorn and layer it with soft serve ice cream… delicious!
Make it fall flavored with pumpkin spice popcorn, caramel, and vanilla soft serve.
325 W Main St, Denison, TX
5. 410 Collective + Coffee's Fall Drink Menu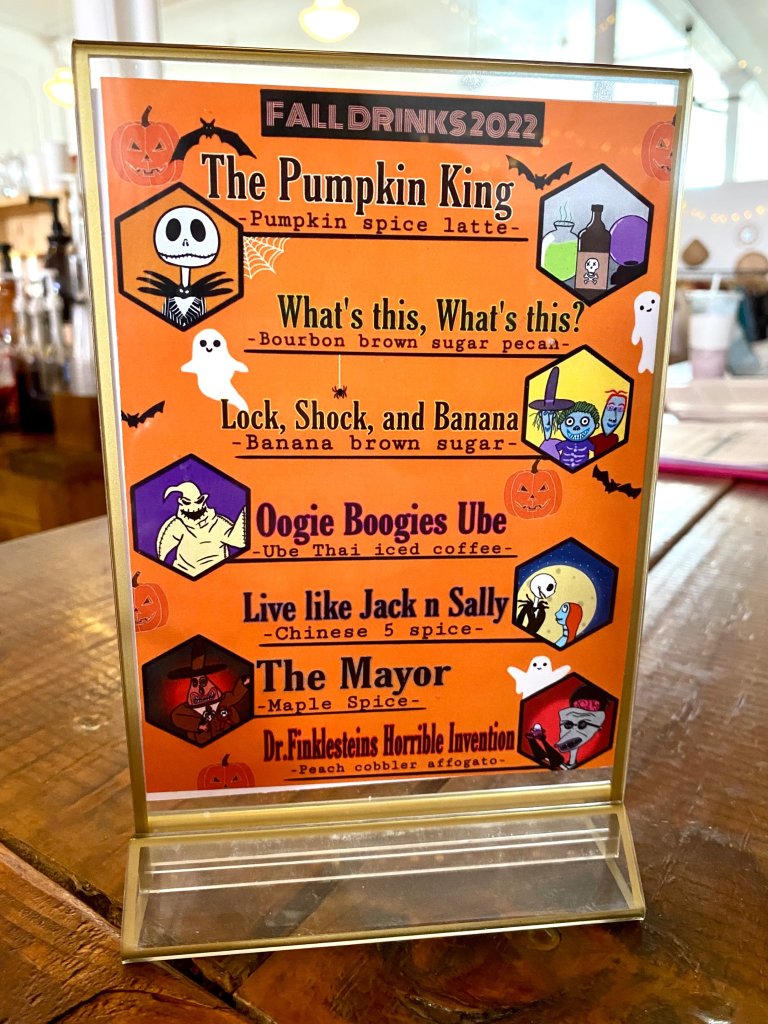 Get yourself a drink that tastes like fall AND looks like fall… the Oogie Boogies Ube (Ube Thai iced coffee)! It's very purple and very tasty. Be sure to stop by and try out their fall menu this year – we also recommend the "Live like Jack n Sally" (Chinese 5 Spice) and the Banana Brown Sugar!
410 W Main St, Denison, TX
6. Freeze Dried Candy Corn at Sugar Booger's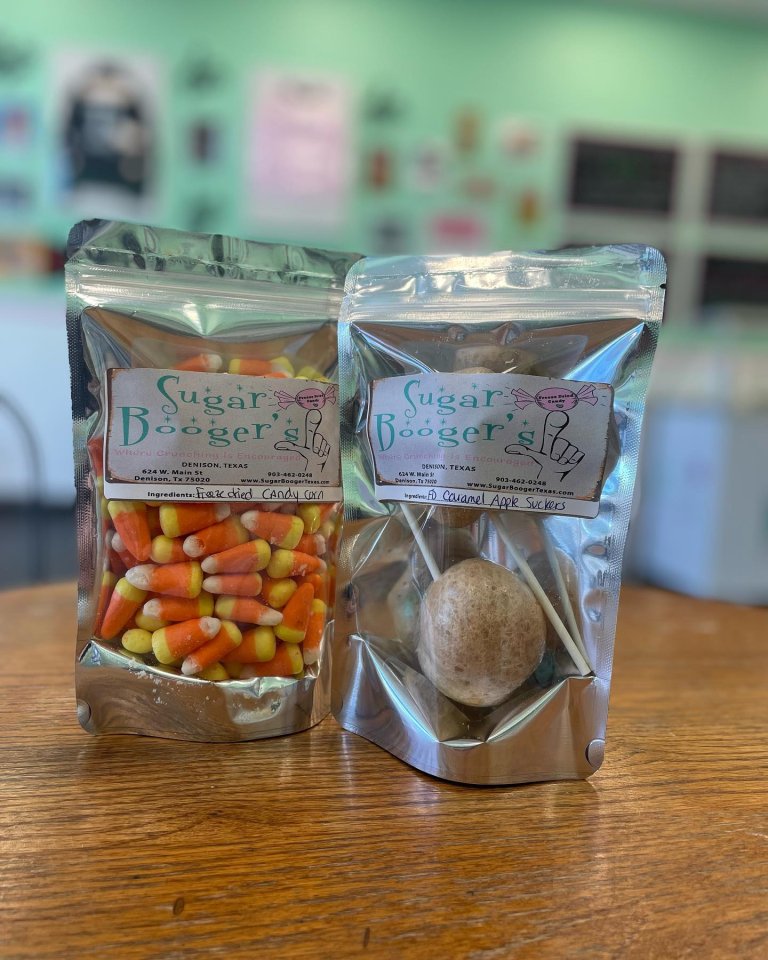 Sugar Booger's carries freeze dried candy throughout the year, and you don't want to miss freeze dried candy corn or caramel apple suckers! You can also try their fall flavored ice cream, or ice cream pie topped with pecans.
Who needs to go apple picking when you can go to Sugar Booger's, where picking is encouraged!
624 W Main St, Denison, TX
8. Pumpkin Pie Ice Cream at Hey Sugar Candy Store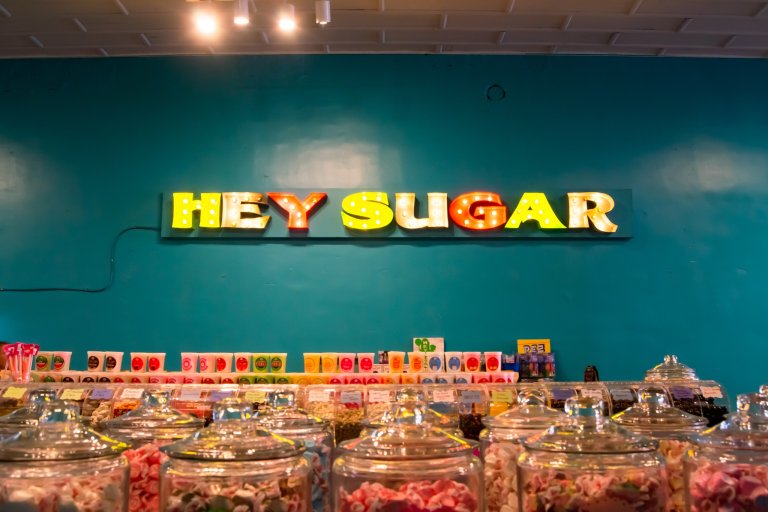 Get a scoop of pumpkin pie ice cream at Hey Sugar! There's several seasonal flavors to choose from – Pumpkin Pie, Peppermint, Cinnamon Ginger, Eggnog, Wild West, Mudslide & Hot Chocolate Mezcal! You can also stop and fill up a bag with all your favorite candy, taffy, hand crafted sodas, and more!
422 W Main St, Denison, TX
9. Fall Flavors at Café Blackbird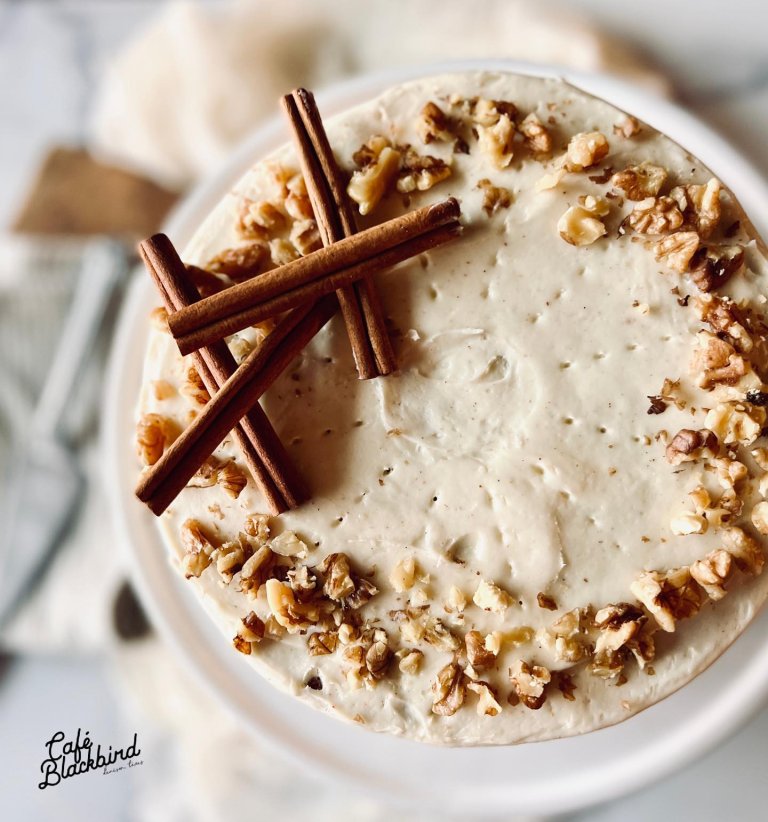 Picture it: it's a crisp 72 degrees outside, you're sitting on the patio as a fall breeze blows down Main Street as you're enjoying a grilled cheese sandwich and tomato soup, topped off with a slice of spice cake with brown butter cream cheese frosting, and a hot cup of coffee. If Café Blackbird doesn't scream fall I literally don't know what does.
Well, even if we can't beat the Texas heat, you can stop by Café Blackbird for a fall treat! Make sure to check their daily menu and see what's in store today. The pumpkin spice syrup at the coffee bar is homemade, and pairs with all the sweets.
309 W Main St, Denison, TX