Calling all taco lovers!! Whether it's National Taco Day, Taco Tuesday, or any other day of the week…tacos are always a good idea. Here are 3 hot spots you can't miss to get your taco fix!
Frank and Lola's

– Fried Chicken Taco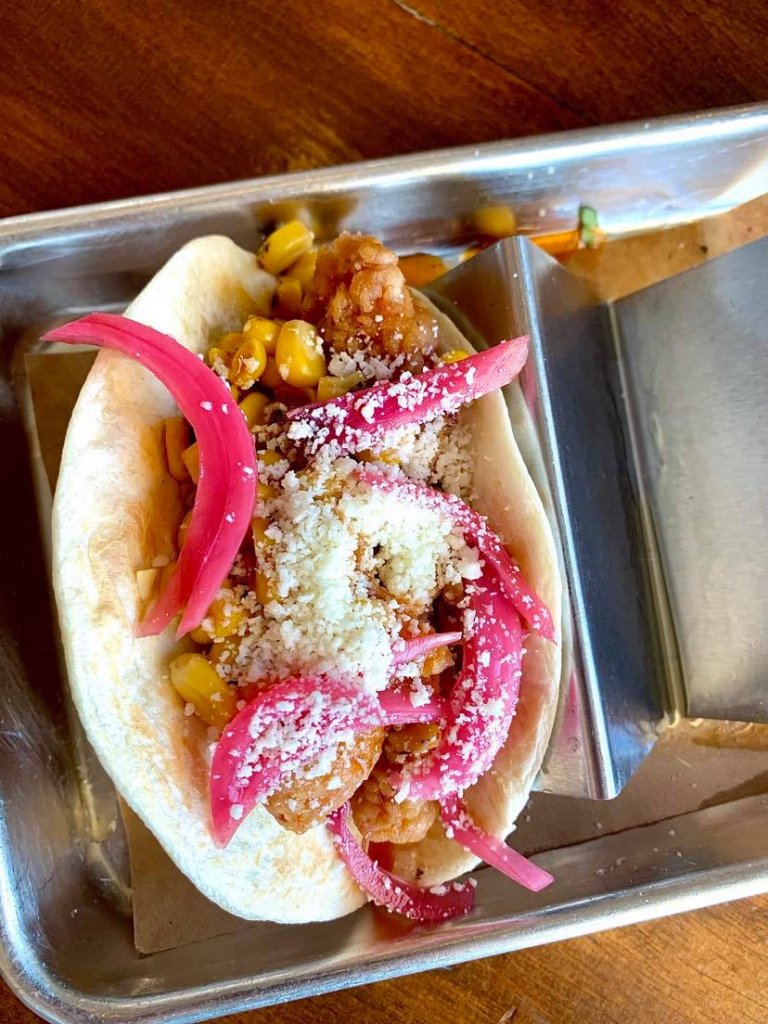 Frank and Lola's is new to Denison and has brought a unique flair to tacos! The Fried Chicken Taco is definitely one not to miss! Filled with cotija cheese, pickled red onions, honey Cholula sauce, corn, flour tortilla – it won't disappoint.
Location: 227 W. Chestnut
2. Taco Martinez – Steak and Chorizo Street Tacos
Taco Martinez is located at the Food Truck Park in Downtown Denison. They have amazing street tacos and we went with the steak and chorizo tacos. Don't forget to ask for the spicy green sauce on the side!
Location: 225 Crawford Street
3. Taco Fanny – Beef Quesadilla (looks like a taco)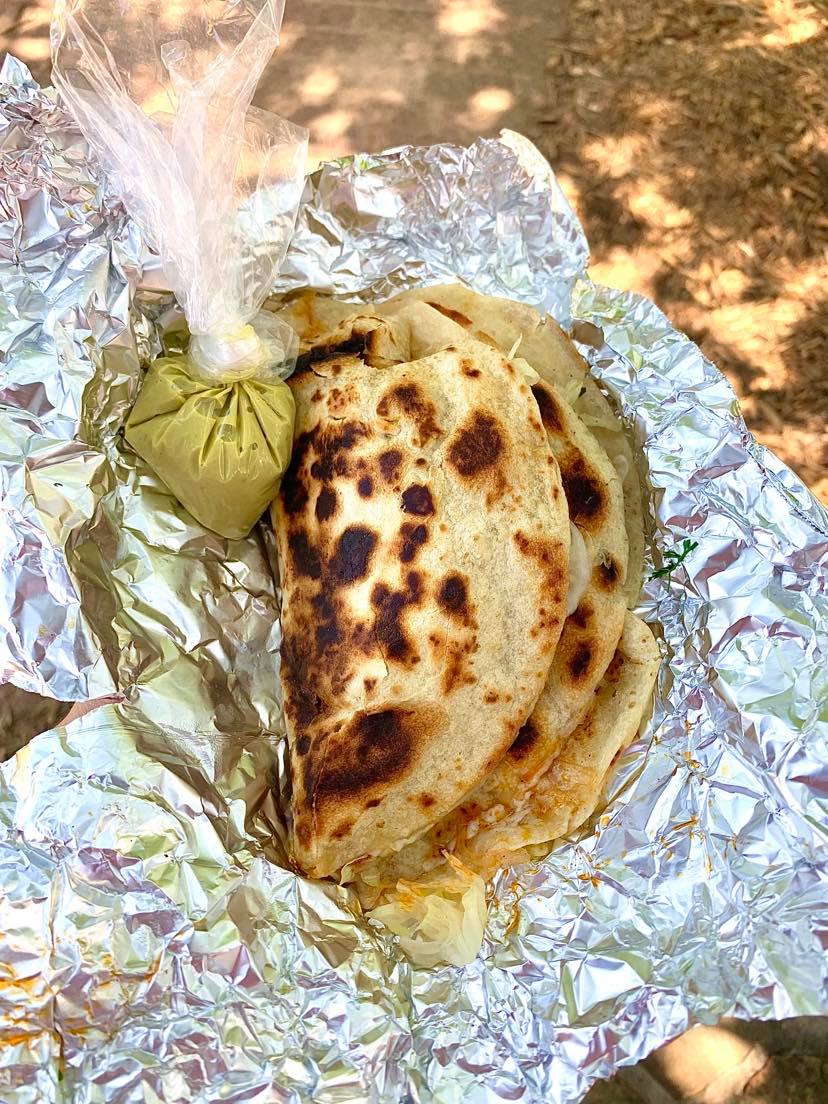 Ok we know it's not exactly a taco….but it looks like one! Taco Fanny is a food truck (and yes they also have tacos!). We got the beef quesadilla which is also not complete without the side of spicy green sauce!
Location: 275 S. Armstrong